Let's face it, once you have kids, things change. And one of those things is how you travel! The choice of amenities is in stark contrast to back when you were a jet-setting couple (if you were ever a jet-setting couple that is). We feel you. We are you. However, if you're in any way unclear on what families need when booking a short-term rental, this list should do the trick!
For anyone launching or running a vacation rental with a desire to host families, an upgrade is likely necessary to the amenities offered both indoors and out. And as many of us know, families = fewer parties. And fewer parties = less damage. And less damage = less downtime. And less downtime = less loss of revenue. It's a WIN-WIN for hosts hoping to keep things running as smoothly as possible while providing optimal spaces for families to enjoy! So here we go…
FULL SIZE CRIBS
No, we don't like travel cribs for our babies. Why you ask? Because the percentage of babies who sleep through the night in them is low (if you get them to sleep at all). All one has to do is take a look at it to figure out why. It doesn't even look appealing. So can we really blame our babies for refusing to have anything to do with it? We once had to leave a five star hotel in the middle of the night on our anniversary (missing our complimentary buffet breakfast) after our baby wouldn't sleep in one. A real crib would have saved us that entire hassle! Even if you can only put one in, please do! For the sake of us parents who just want a good nights sleep on vacation.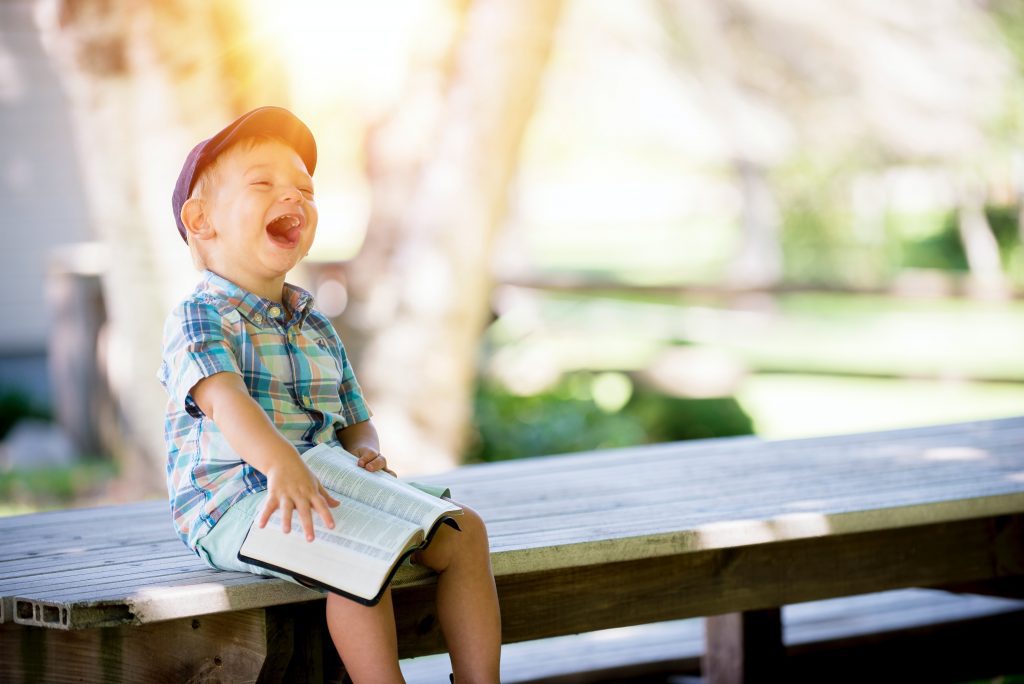 HIGH CHAIRS
A good sturdy high chair is an absolute necessity. Better yet, keep a few on hand. No-one, and I mean NOONE, wants to pack a high chair. Even on a road trip. They are large and cumbersome and take up far too much space that could be filled with souvenirs and cases of Okanagan wine. And you don't want clip-on high chairs on your beautiful dining tables or bars. Ikea has great options that are compact to be tucked away when not in use, or you can find one that folds. Plastic seats are a must for easy disinfection and cleaning as well. (Fabric gets really messy and must be laundered after each guest's stay, then re-assembled – who has time for that)? Don't forget the crib sheets! We don't want to pack these either. White is best to bleach in the laundry to keep them looking nice.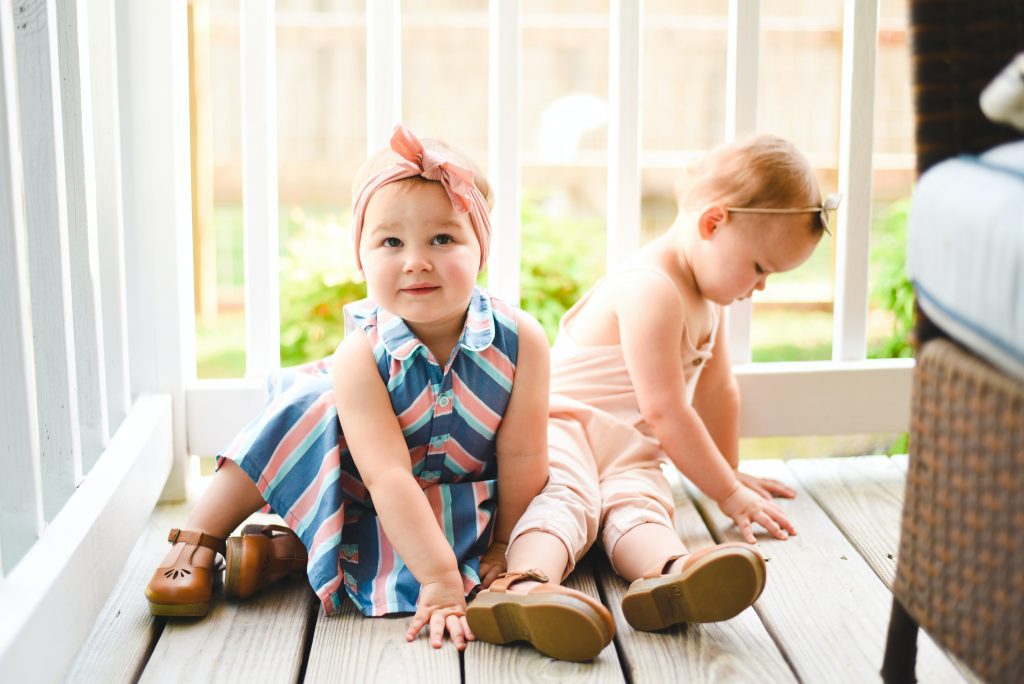 BOOKS, TOYS & GAMES
Yes please! Anything to keep our little ones entertained is a parent plus. We need to relax on vacation too, and packing all the things we need to entertain them is time-consuming (and again takes up space that could be used for cases of wine). Keep baby books, children's books, toys of all ages, an art easal and washable paints for outside, blocks, lawn games, ride-ons, and really anything you can tuck away nicely. A family room is a plus, with a TV, bean bag chairs, and a big toy box. If you have a games room, add things such as foosball, a pool table, and/or arcade games. These keep the big kids entertained so us parents can enjoy a morning coffee while it's still hot, and a cocktail while it's still cold.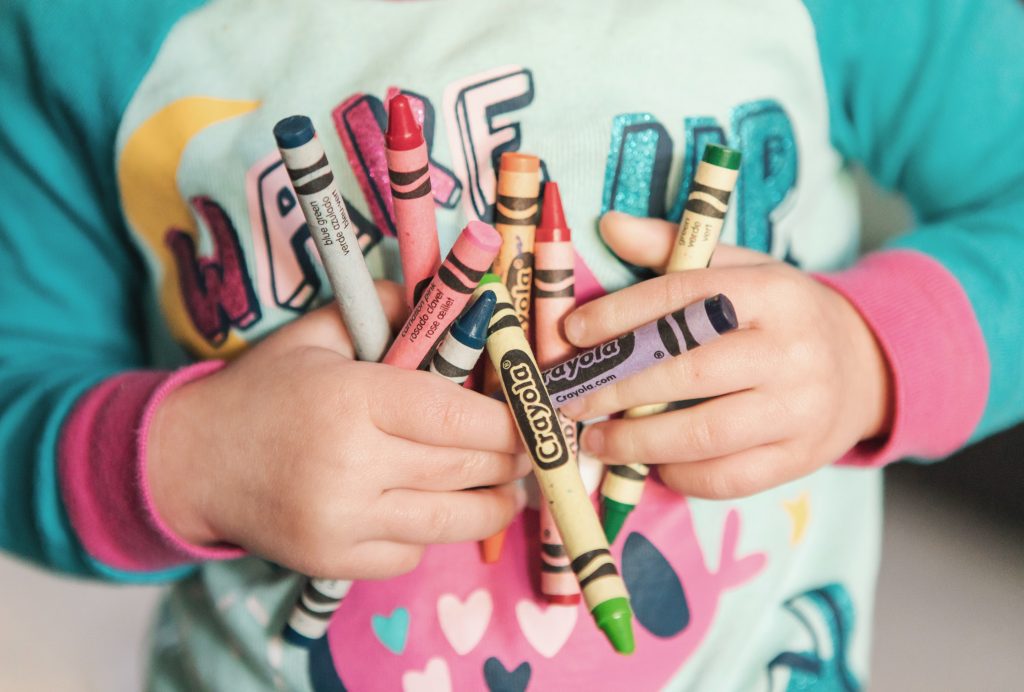 KIDS UTENSILS AND PLATEWARE
A great addition to the high chair is having a set of plastic or silicone sippy cups, plates, and kids utensils. Again this saves us parents from having to pack these things. Just ensure to replace these when they show wear to prevent choking hazards, and purchase dishwasher safe items.
KIDS STREAMING
If you're running streaming devices on your TV's, make sure to add kids apps such as Disney+ and Youtube Kids. If parents need a break from the mayhem, screens are our saviors (we don't know who these parents are who manage to make it 24 hours or an entire vacation without one – but our hats go off to you). Make sure these apps are already logged in to prevent a hassle for everyone. Ensure any pay-per-view or game-ordering options are hidden to prevent anyone from ordering on your tab. If you don't have streaming, add a DVD collection for your DVD player of Disney movies and cartoons. Make sure your WIFI is at a good speed for streaming on multiple devices should families bring their own Ipads. There's nothing worse than getting a cartoon going after a long trip, pouring a nice cold drink, and having the WIFI too slow to handle it (thus ending up with children pulling at your pant leg demanding more snacks. We love our children – but we just need to sit down)!
A BABY MONITOR
We can't count on one hand the amount of times we've forgotten our baby monitor. A real blunder if you don't want to keep the door open to the baby or toddlers room to hear if they are up (also so you can finally have a cold drink instead of them hearing any noise and waking). A baby monitor on site is an excellent addition! Ensure it's not a WIFI cordless version as many parents don't approve of these for security reasons (they can be easily hacked).
CHILDPROOFING ITEMS
Let's face it. We rarely pack baby gates. They're just too large. You also don't want someone else's baby gates in your vacation home (your walls can get very damaged by them). Our recommendation is to install a retractable one on each area that you anticipate a family would need one (ex: top of stairs, patio entrances, etc). If your property is pet friendly, remember that these can get damaged by dogs jumping on them, so have your cleaners or post-stay inspection staff pull them out to check for any damage once guests have departed. Other things to include are outlet blockers in all unused electrical outlets, outlet covers in the kids rooms, have all loose wires zap strapped and tucked away from tiny curious hands, all chemicals, batteries, and cleaners up high in a cupboard, and put corner cushions on anything really sharp in the kids rooms and main living areas. Also ensure all windows in kids rooms lock securely. Keep in mind all baby gear needs to be thoroughly inspected prior to each stay to ensure its working as it should.
A BABY BATHTUB
Another thing we tend to forget to pack in a hurry! A nice baby bathtub with a mesh newborn insert is a lifesaver for parents. Trying to bath small babies in large tubs or sinks is a slippery situation, and we would rather avoid it. Make sure this is cleaned along with the rest of the house when guests depart just like the dishes are.
A POOL FENCE WITH A POOL GATE ALARM
This one is a larger expense. But it can be a real lifesaver. Literally. It only takes a swift second for a toddler or baby to wander outside when a door is left open. Our heart breaks even having to write this, but it has happened all over the world in many homes with pools. Anything you can do to keep that pool safe for little ones is vital! Pool fences can be made of glass so you don't lose that beautiful pool view. Gates should always have alarms on them, and be self-closing, just in case someone walks through and forgets to close it. These features should be tested prior to each stay. Also be sure to have a large pool liability sign with rules posted clearly in the pool or hot tub area, in your rental agreement, and in your guestbook.
AND LAST BUT NOT LEAST! A WASHER & DRYER
This is a MUST. As most know, the amount of laundry families accumulate is sizeable, and we do not want to pack it dirty. We also have to deal with baby diaper blow outs, night time accidents, food accidents, and much more. Having laundry facilities is a must for families. And a plus? Some guests throw the linens and towels in the wash prior to leaving. (We love these guests)!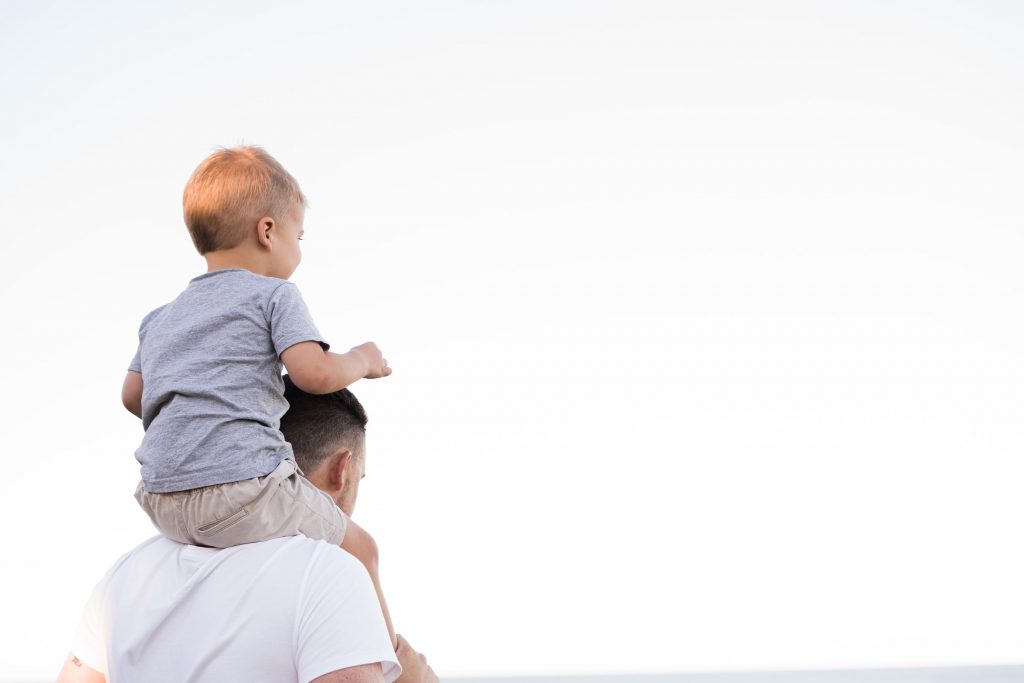 We hope these tips help you set up your space for families in a more effective way.
Should you need any assistance, or if you just don't feel confident, feel free to reach out to us! We offer many solutions for property owners and investors across the Okanagan such as design, consulting, staging, general contracting, property maintenance, and management (just to name a few).
We wish you a successful and busy year!